Summer is here and  Carrabba's Italian Grill is here to help us celebrate with their new Summer Specials. I recently had the opportunity to pass by and see what their Summer Specials menu was all about and I was not disappointed.
I started the night by trying their Creme Brûlée- yes, I started with dessert first, don't judge me tysm. Made with a rich custard with vanilla bean topped with caramelized sugar, whipped cream, and strawberries, it was the perfect start to a delicious evening. It was sweet, creamy and satisfying, yet left me wanting more. I might have ordered another one if it wasn't for the fact that I had an entree I was looking forward to.
Let's talk about entrees, I had a hard time deciding between 4  equally tempting options and while the decision wasn't easy, I felt like the Ribs Agrodolce were calling my name (and who am I to deny them!). Let me tell you, the number of ribs I got was ridiculous! So many ribs, so little room in my stomach! However, I did my best to eat them all because they were absolutely delicious. These Wood-grilled, braised baby back ribs topped with balsamic tomato barbecue sauce, garnished with green onions are summer personified. I had them with some mashed potatoes, but you can have them with whatever side you want, you are bound to have a smile on your face no matter what. Now, if you are not sure if you want a full serving of ribs, Carrabba's also has an appetizer version of this entree, so you can have your ribs and your bone-in steak too!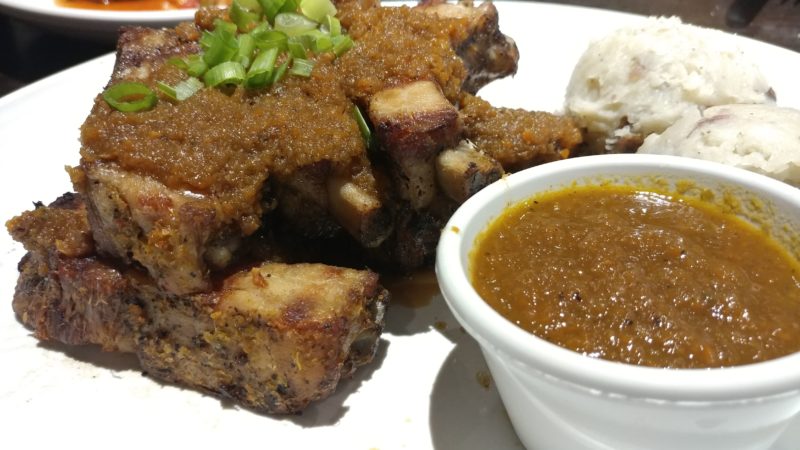 Yes, I said bone-in steak, as in a  12oz bone-in strip steak, wood-grilled, prepared with Carrabba's signature grill baste, olive oil and herbs. Served with roasted garlic and Zucchini Stefano. I got a to taste this as well, cooked medium-rare and all I can say is "more please!". This is one of the best steaks I have tasted in a long, long time. The seasoning was perfect, the temperature was right on point and the zucchini is such a smart pick for a side, giving you something lighter, yet satisfying to pair with what might be considered a heavier entree.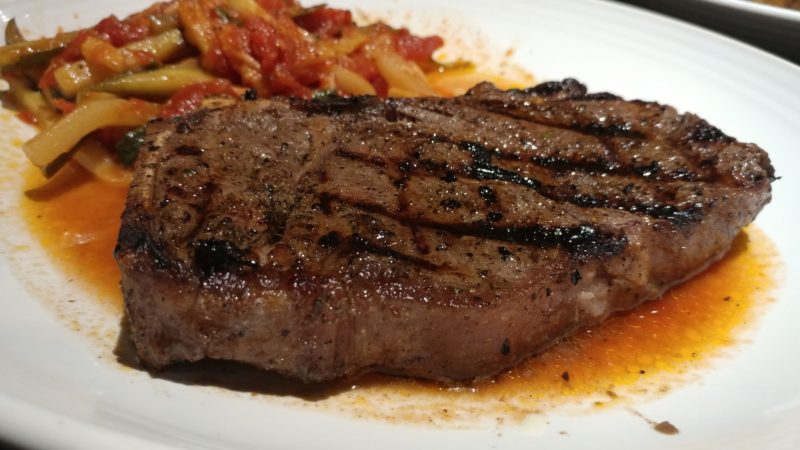 Carrabba's Italian Grill also offers 2 pasta dishes on their Summer Specials menu that are deserving of a try. First, they have a Fusilli Con Pesto & Chicken that consists of wood-grilled chicken tossed with oven-roasted tomatoes, tri-colored fusilli and house-made pesto with pine nuts and walnuts, topped with parmesan cheese. Then they have their Lobster Fra Diavolo, this is a delicious linguine dish, tossed with succulent lobster, simmered in Carrabba's spicy marinara sauce with red pepper, onion, carrots, and celery and topped with a split lobster tail, yes, a split lobster tail.
So if you're looking for to try some summer-inspired dishes, make sure to make your way to a Carrabba's Italian Grill near you soon, before these amazing Summer Specials are gone! Also, after you go, come back and let me know what you decided to get and what you thought!