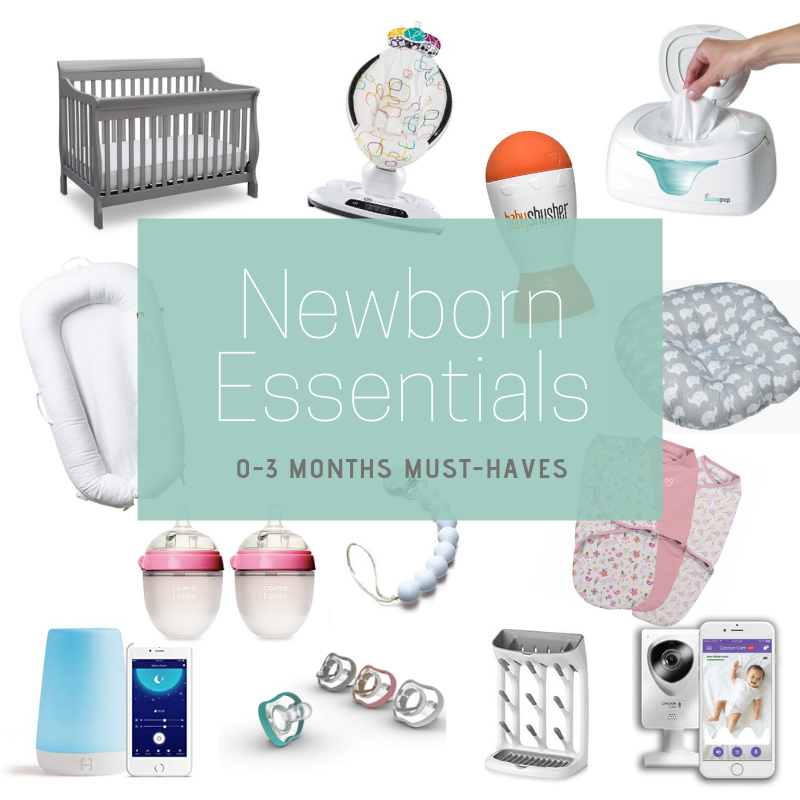 Are you a new parent? Are you struggling trying to decide what to add to your baby registry? Don't know what you will actually need once your baby arrives? Look no further! I have created the ultimate (well, sort of) newborn essentials must-haves list for your baby's first three months!
I've added the items that I have found useful and helped me throughout the newborn/ adjusting to being a new parent phase.
Here are the items that have helped me these past couple of months:
Diaper Cart- Ikea Bar Cart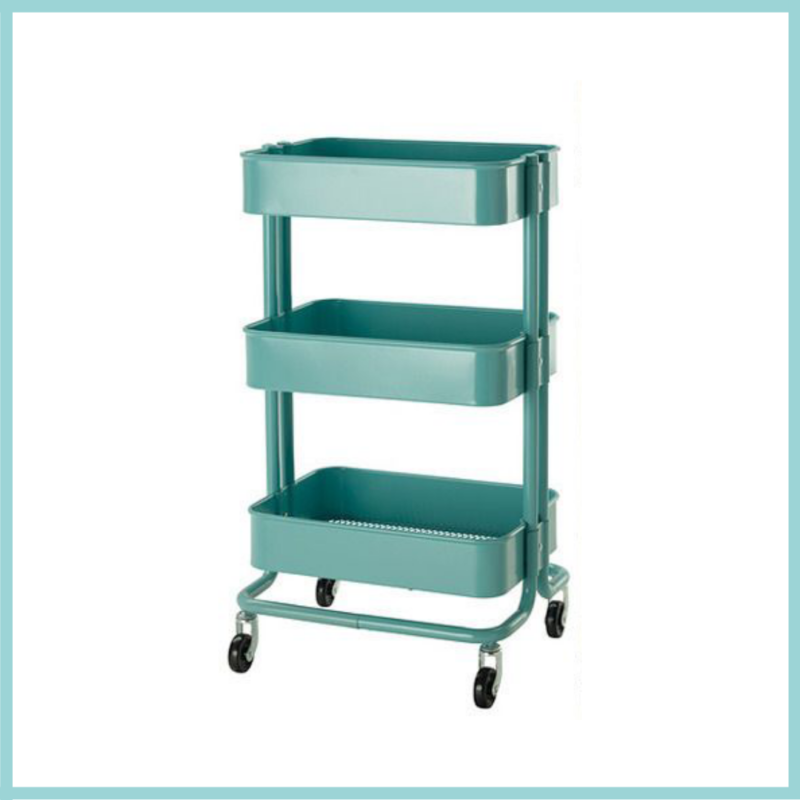 Let's begin the post with an IKEA hack because let's be honest, who doesn't love a good IKEA hack? We "transformed" our bar cart into a diaper cart (hello parent life) and it by far one of the best things we did. This is great to move diapers, wipes, diaper cream, bibs, burp towels and all your changing essentials around the house! Let me know if you want pictures of ours, I can write an entire blog post about it!
Newborn Lounger – Boppy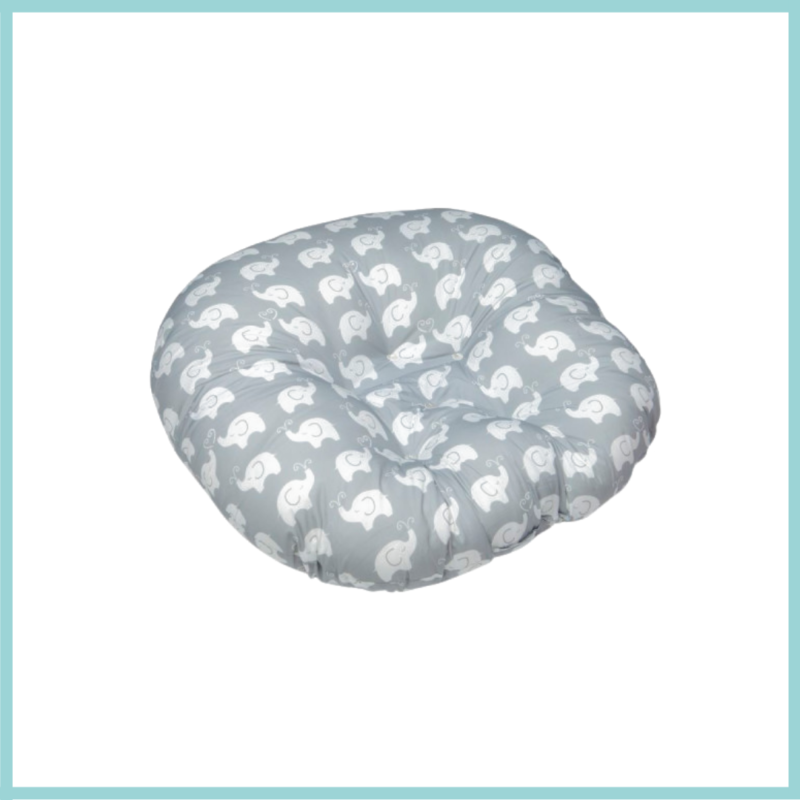 This is perfect for the times when you need a rest. Sometimes babies want to be carried all the time, and thats okay. Especially if you're a first time parent. You want to carry your baby all the time. But, realistically, you can't. You'll get tired eventually. That is when the newborn lounger comes in. We love this one! Just remember: never leave your baby unattended or sleep in the lounger.
Baby Co-sleeper – Dock-A-Tot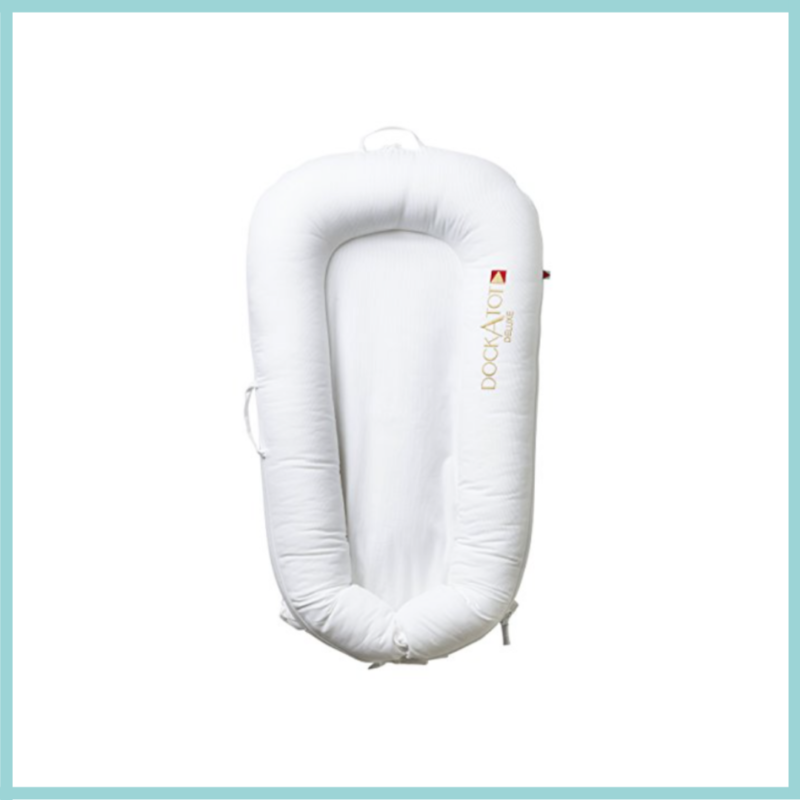 This has been by far the best item we purchased for
Camila
. When we first came home from the hospital she would not sleep in her bassinet. At all! she would only sleep with her carrying her and as soon as we would put her down in her bassinet she would immediately wake up. I did some research to see what could help. I saw the dock a tot but I thought it was overpriced and decided to try the Snuggle Me Organic which is very similar but costs a little less. Well, she hated the Snuggle Me. After reading some reviews online, I saw several moms swear by the Dock A Tot, there was one mom that said her baby wouldn't sleep in the bassinet and after she tried it her baby slept just fine. So I decided to buy it, I remember I sent my husband to Target to get it the same day lol. And ever since she has slept in her bassinet without any issues. Very worth it.
Swaddles – Swaddle Me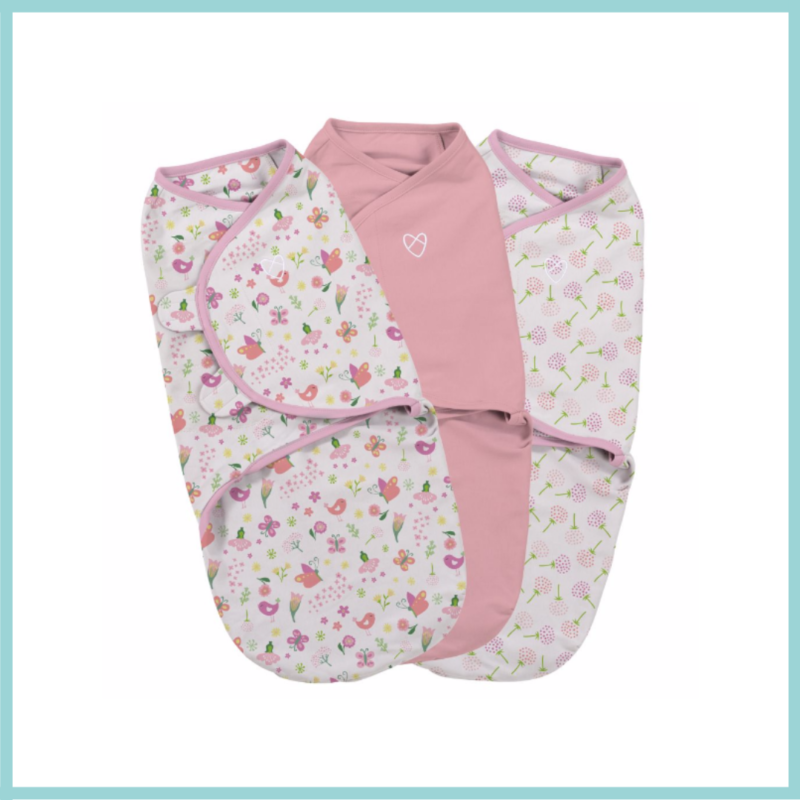 These swaddles are the best! My husband and I took a baby basics class when I was pregnant where they taught us how to swaddle, and then after the baby was born we asked a nurse to show us again and to be honest with you we felt like we could never get it right. We tried the Aden & Anais swaddles which are pretty good. She would get her arms out of the swaddle and that would wake her up. We had these in our baby registry and decided to try them. These are super easy! Its basically just wrapping her up and you're done. And she hasn't been able to take her arms out of this one which helps her sleep more at night.
White Noise Machine – Hatch Baby Rest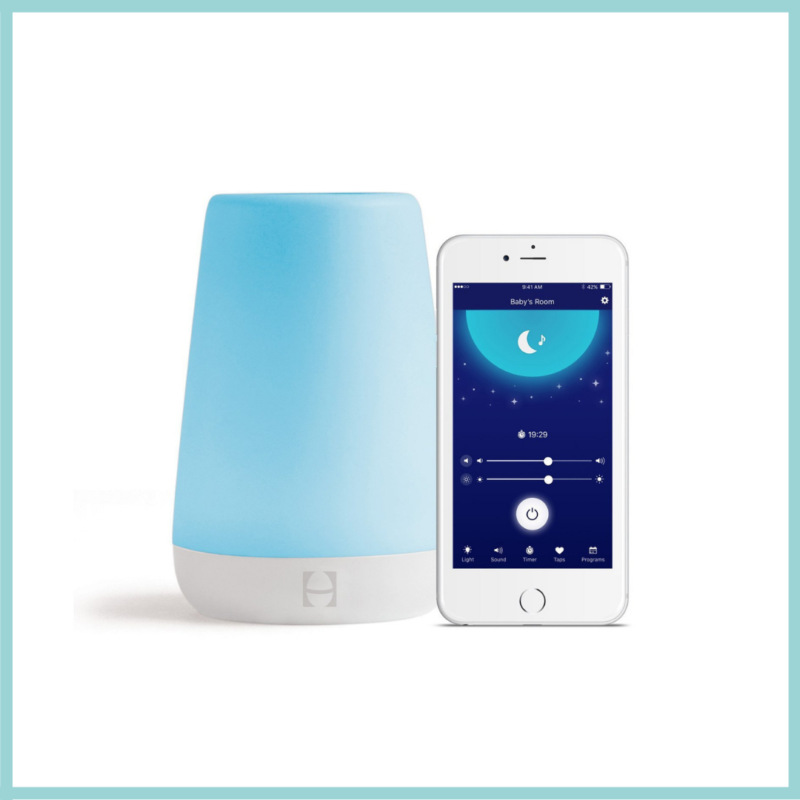 Yes, yes and yes to this item. The only way and I repeat, the ONLY was Camila calms down when she is crying is by hearing water/ ocean sounds. And she sleeps longer at night with this white noise machine.
Baby Monitor- Cocoon Cam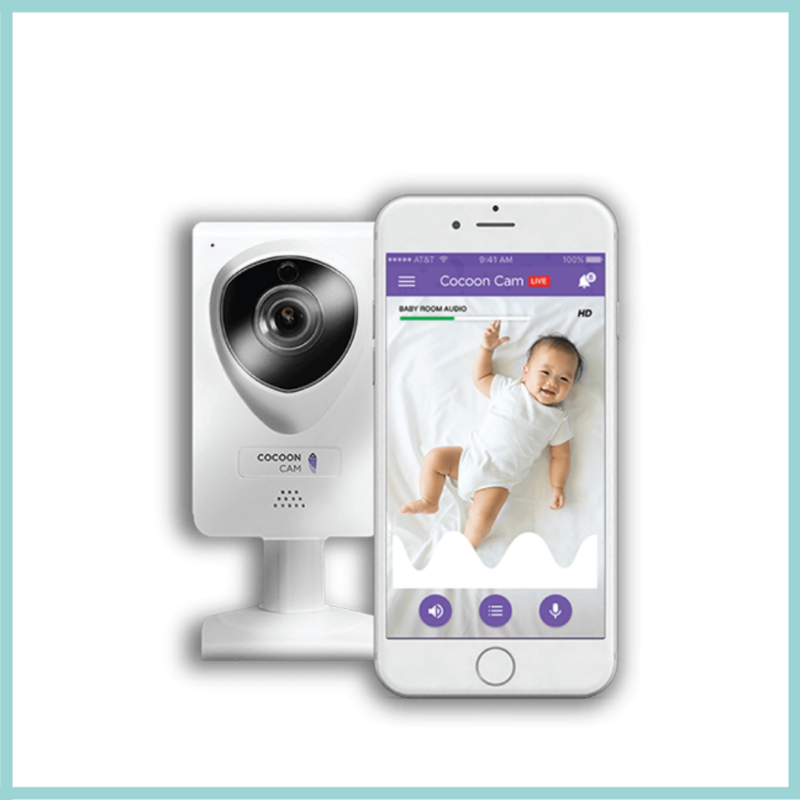 If you're looking for a good but not too expensive baby monitor, I recommend the Cocoon Cam. It works great for us! It will sends us an alert to our phones if Camila is crying, seems to be waking up or even if she falls asleep. It has a movement detector and it is also a breathing monitor.
MamaRoo
This item was a little tricky at first. We bought it when she was about a month old and she didn't really seem to care for it. But now that she is 3 months old she seems to enjoy it a lot more and stare at the plush toys that is brings.
Baby Bottle Drying Rack – OXO Bottle Rack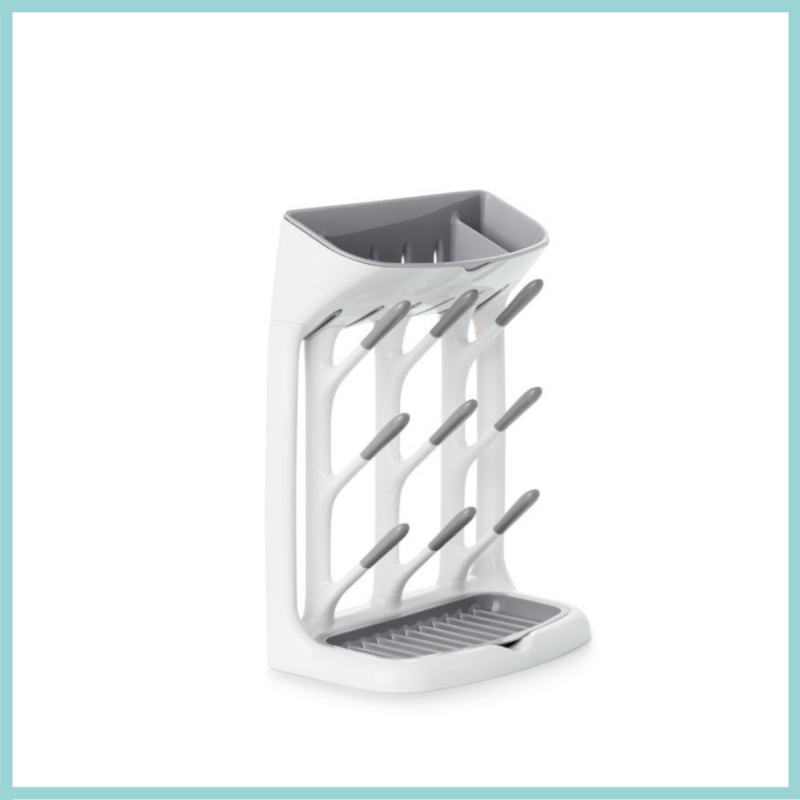 The reason why I like this bottle rack is because it doesn't take up a lot of space and its easy to clean, doesn't hold water in it which makes it easy to clean and holds up to 9 bottles.
Pacifiers – Nanobebé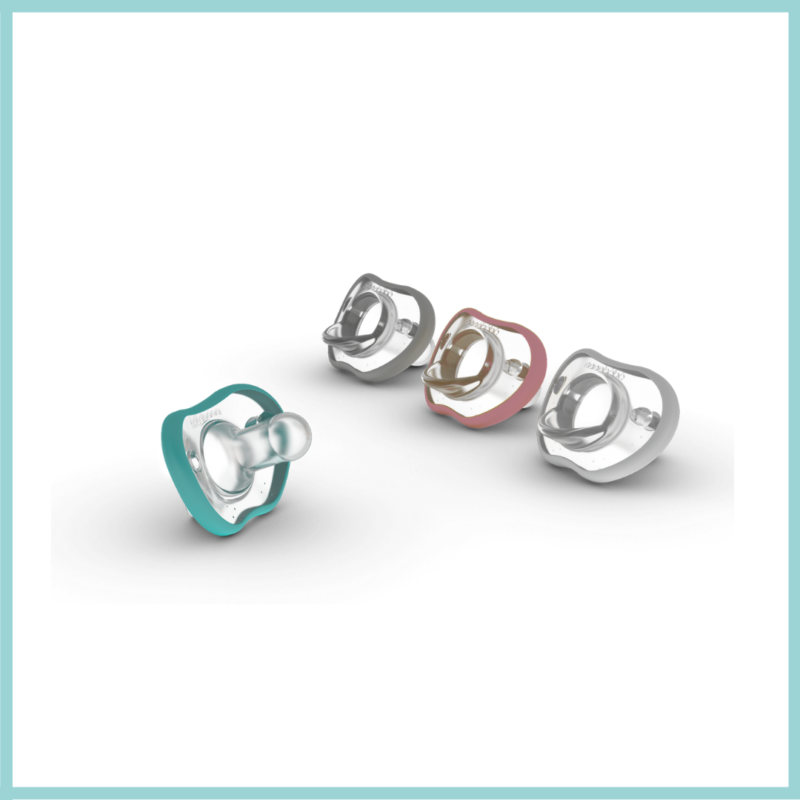 This was the only pacifier that Camila would take. She wasn't really into pacifiers but we noticed that if she was crying and we gave her a pacifier she would kind of calm down for a little bit. These pacifiers are the only ones that she really like.
Wipes Warmer – Hiccapop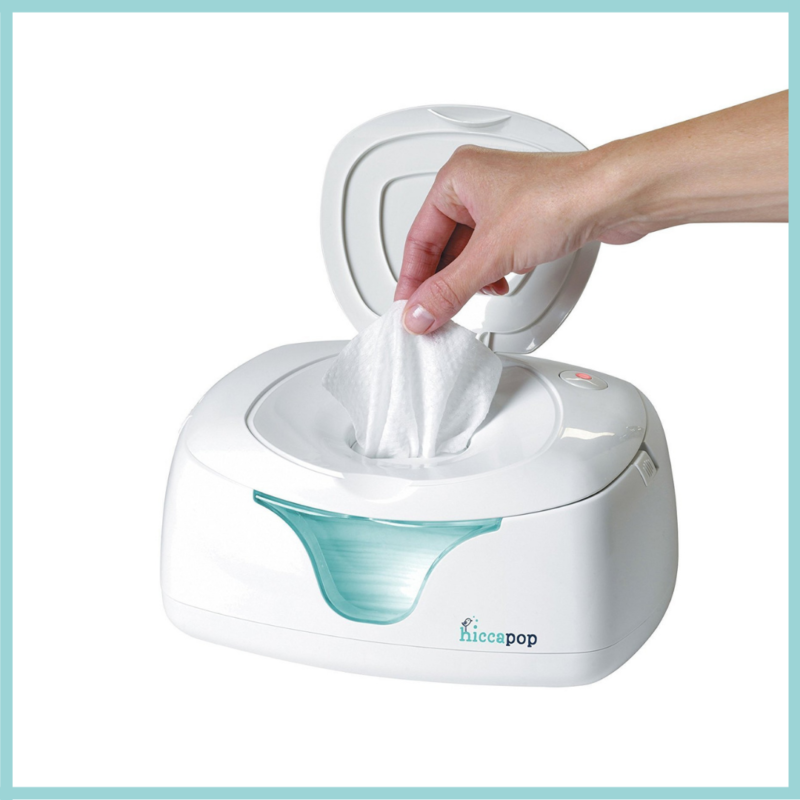 This! Newborn babies aren't fans of quick changes in temperature, they're not used to it. That is why they don't normally like baths or show some type of discomfort when you're changing their diapers and use a cold wipe. This wipes warmer will keep your wipes warm enough to help baby feel comfortable especially in the middle of the night.
Baby Bottles – Comotomo / Tommee Tippie / Nanobebé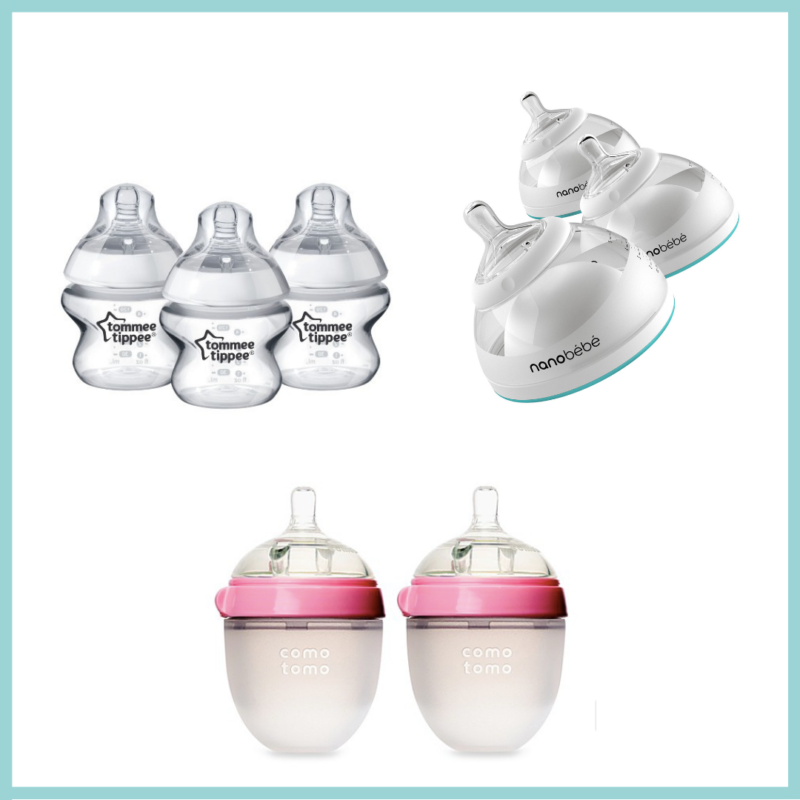 Bottles, bottles and more bottles! These three brands are my favorite ones because they are great for newborn babies, specifically breastfed babies.
The Comotomo and Nanobebé bottles try to mimic the shape of the mothers nipple so that your little one isn't confused when introduced to the bottle and doesn't have any issues latching. I found that the Tommee Tippie bottles were also great because they are slow flow which also mimics mommy's breasts.
Breastfeeding Pillow

Ok, so if you're a new mom and you've NEVER breastfed before (clearly, you haven't if you're a new mom) you might find somewhat challenging to find the right position in which to put the baby when you're breastfeeding. This pillow was a huge help for me!
Breast Pump – Spectra S2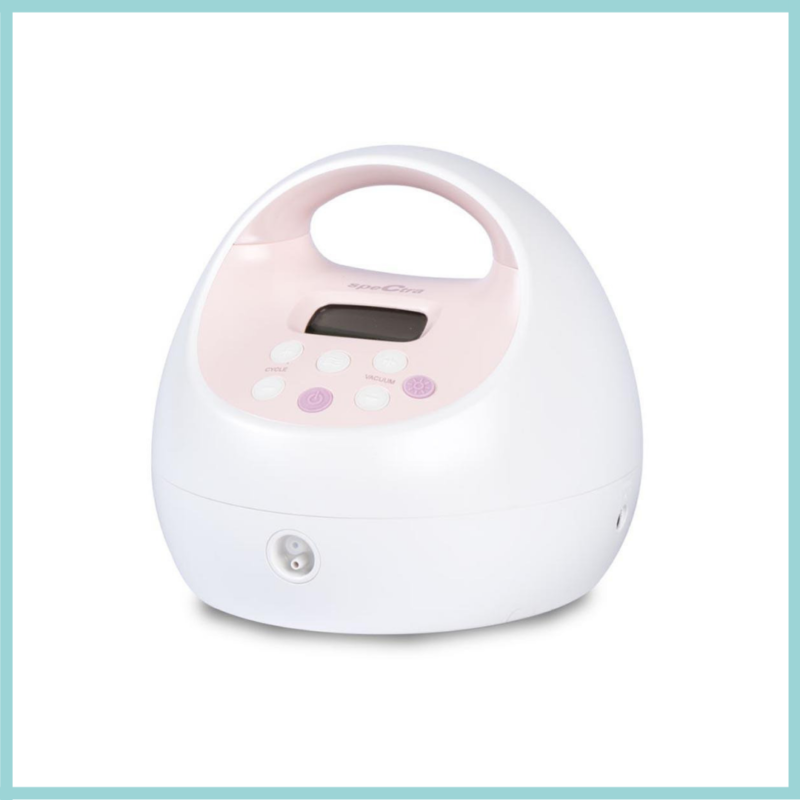 If you are breastfeeding on planning on doing so, I highly recommend getting a good breast pump. I use the Spectra S2 and absolutely love it!
Bottle Warmer – Easy Routine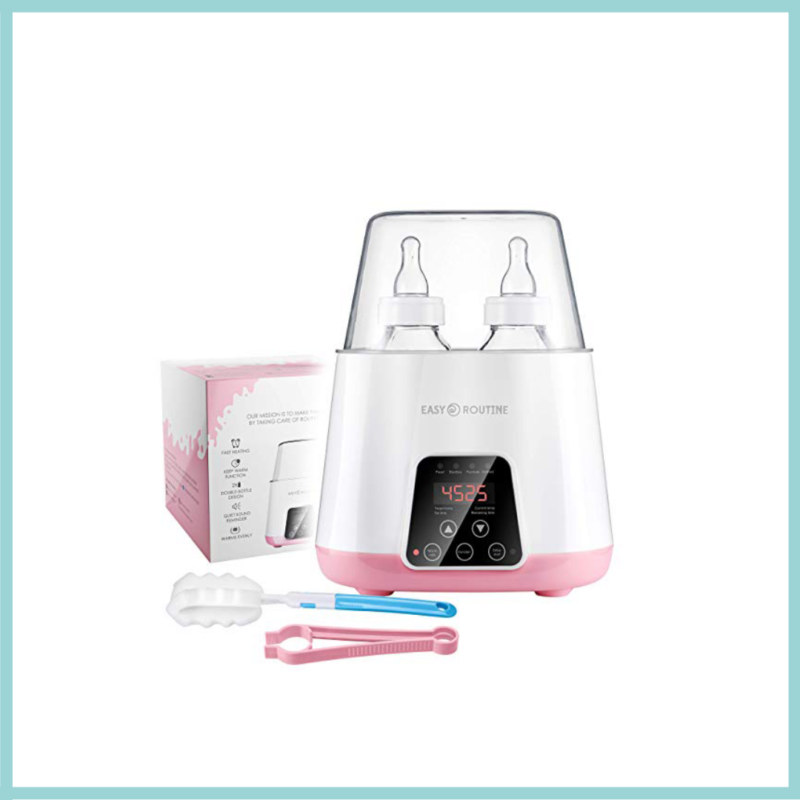 This was another item from our registry and it isn't bad. It is a bottle warmer and a bottle sterilizer which we use with all of Camila's bottles and my breast pump parts too.
Diaper Bag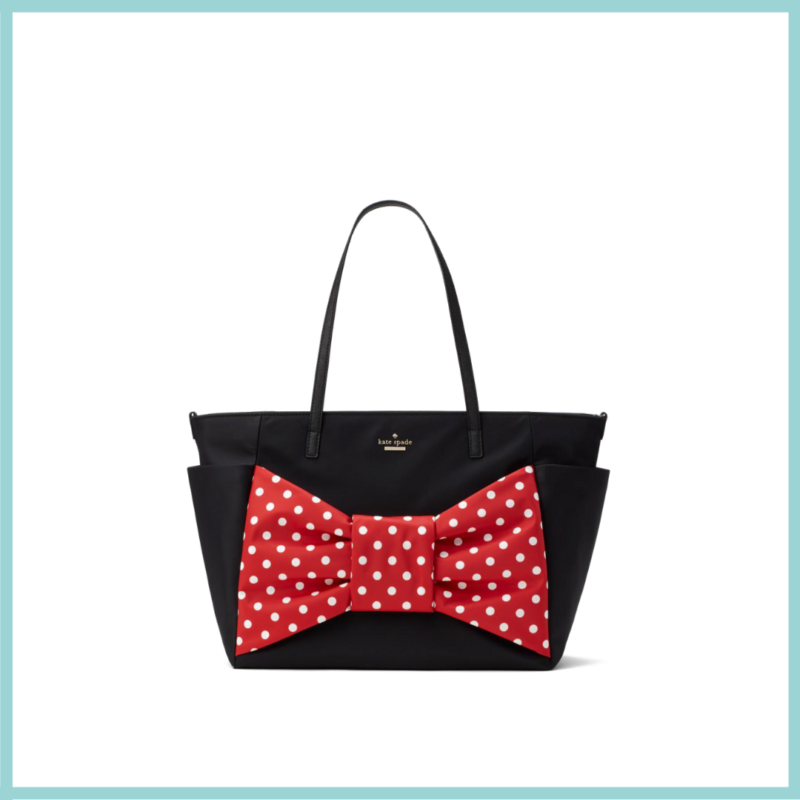 No, you do not need this exact diaper bag. But this is the one I have (push present from the hubby) and its great. Not only fashionable but very functional. Try to find a diaper bag that is spacious and that is relatively easy to carry around. Also, make sure it brings its own changing mat- super important!
Diaper Genie

Why? Well because you don't want your entire house smelling like dirty diapers… that's why.
I hope this post gives you an idea if what you will be actually needing these couple of months!
This not a sponsored post. All the items stated above are items that I have, I've tested and worked for ME. Please keep in mind that everyone's experience is different and what worked for my baby might or might not work for yours. Wishing you much luck and love in this awesome new phase! XO