My favorite food holiday is coming up! National Pretzel Day!
Recently, I had the opportunity to get a private tasting of the National Pretzel Day menu that The Office Delray has created for this awesome day. And if you're looking for a place to celebrate this day in Delray Beach, FL, The Office Delray is the place to go. From wonderful pretzel bites to a delicious pretzel burger to a one of a kind pretzel cupcake, they truly have something for everyone to enjoy.
Let me tell you a little bit about these pretzel themed delights! I started with the Pretzel Board Bites which are served as a flight (sweet, savory and salty flavors are covered!). The flight has traditional salted pretzel bites with a warm manchego cheese sauce, a smoked rosemary salted pretzel with short rib gravy and a churro pretzel with Abuelita chocolate sauce.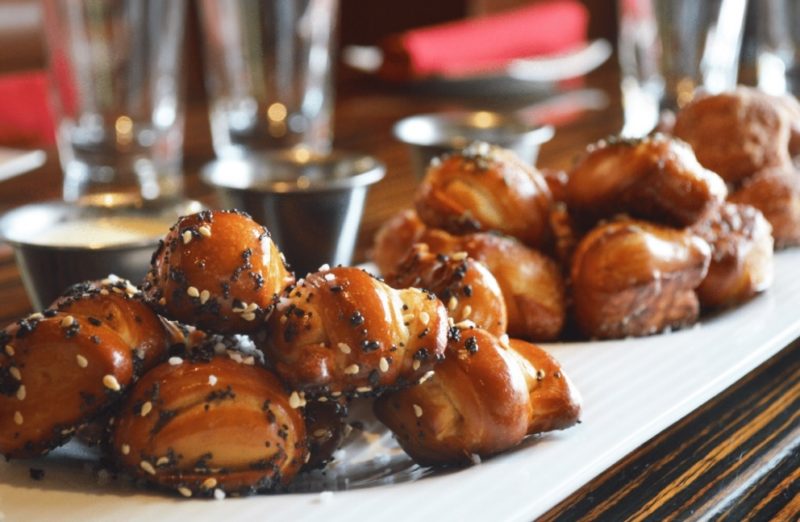 What do you get after your pretzel appetizer? Well, a pretzel cheeseburger of course! But not just any pretzel burger, no no no, at The Office Delray you get a pretzel cheeseburger with a prime beef patty, topped with house-made sauerkraut, thick cut pickles (and when I say thick, I mean thick!), dill tomatoes, drizzled with German Mustard, melted muenster cheese sauce, all between a warm pretzel bread bun.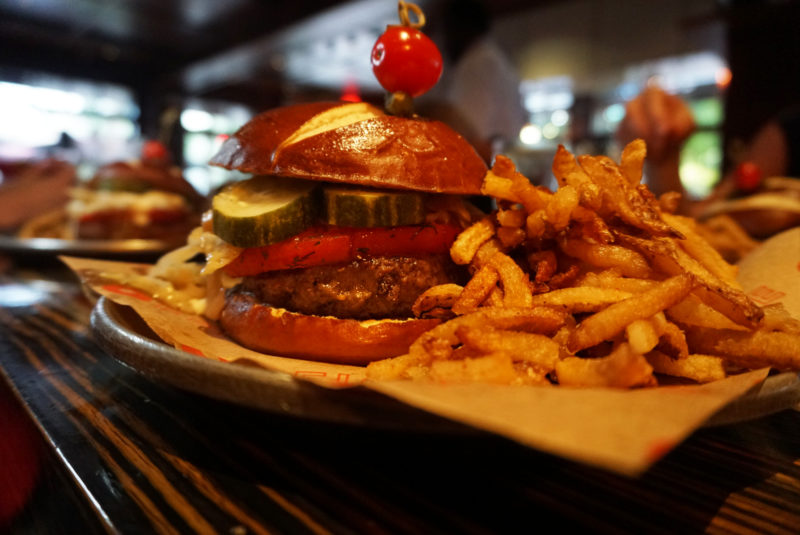 Honestly, after such an amazing meal my sweet-tooth starts aching to get in on the action. The Office Delray had me covered with a pretzel cupcake… yes, a pretzel cupcake. I'm talking about a warm chocolate fudge cupcake with brown butter frosting, topped with crushed chocolate covered pretzels and drizzled with warm salted butterscotch. Yes, I am here for this cupcake!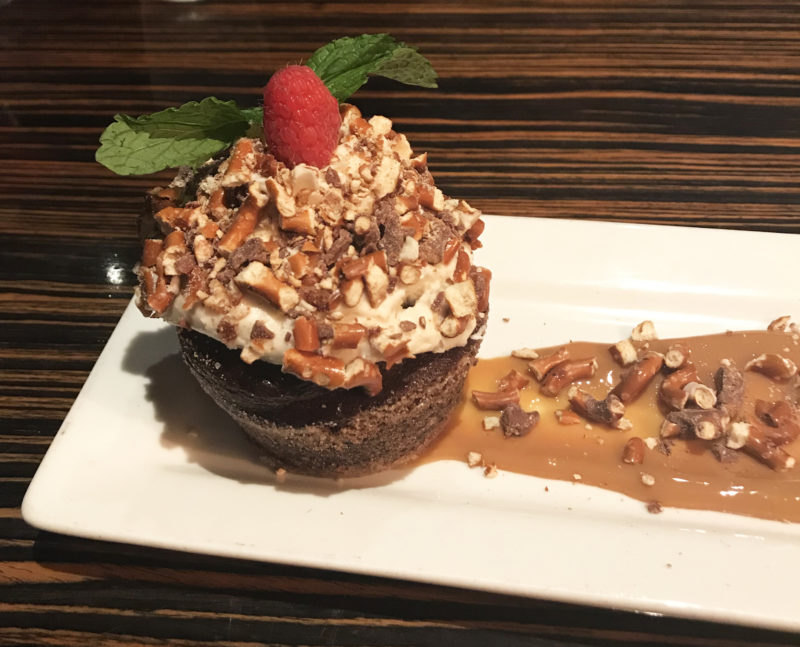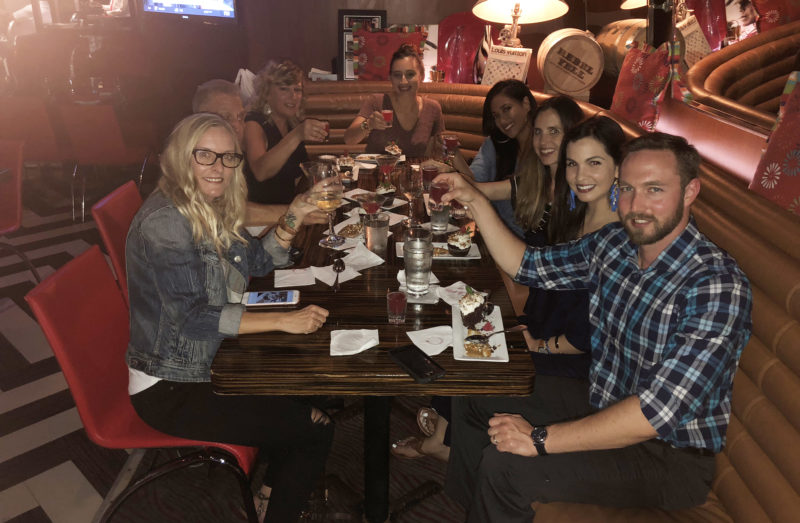 Make sure you stop by The Office Delray at 201 E Atlantic Ave, 33444 this Thursday April, 25th to try out their exclusive, one-day-only National Pretzel Day menu.